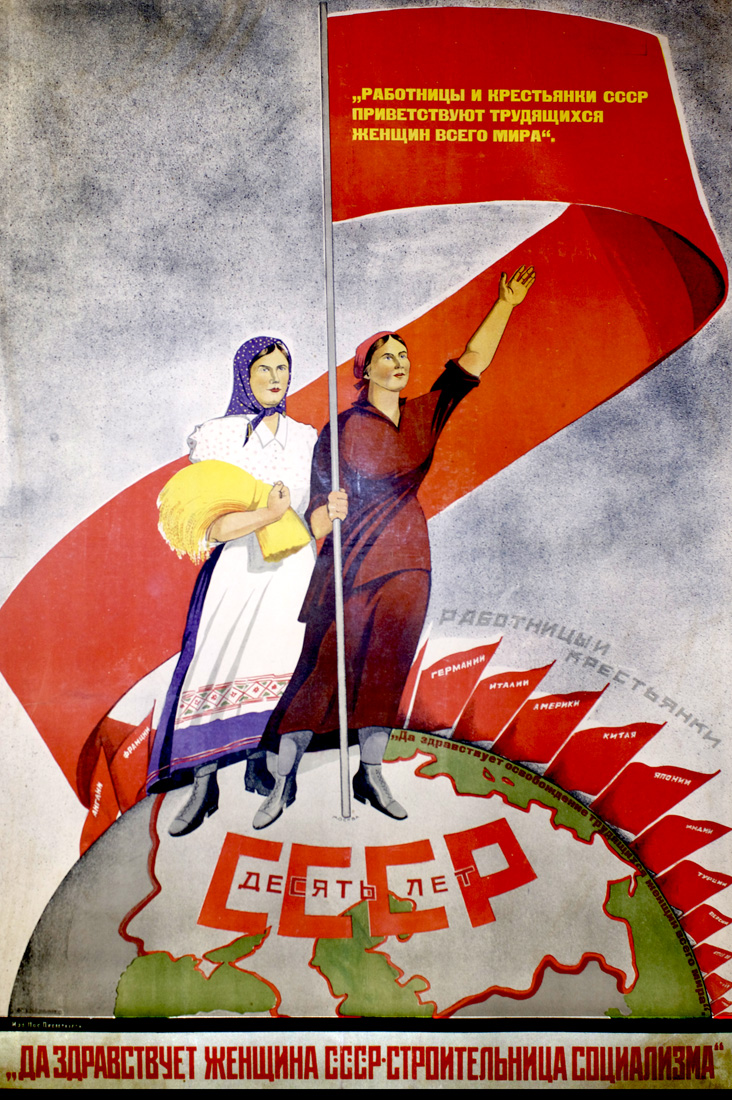 Artist: Makarychev, Il'ia Pavolovich — Макарычев, Илья Павлович
Printer: Mospoligraf (Moscow Polygraphic) 15th Lithography Workshop, Moscow (formerly Mashistov) — 15-я Литография «Мосполиграф», Москва (бывш. Машистова)
The Mospoligraf 15th Lithography Workshop was located at 23 Bol'shaia Sadovaia Street in Moscow. Its history begins with Ivan Mikhailovich Mashistov (1851-1914) the founder and managing director of Mashistov Typolithography Partnership. His firm printed magazines, historical books, and during the First World War, it printed and published patriotic posters. Under the Soviets, Mashistov Lithography was nationalized and it became the 15th Lithographic Workshop. In 1921, when the Soviet Union consolidated its largest and best printing operations into ...
Read More About This Printer
Publisher: Mossovet (Moscow Soviet of People's Deputies) — Моссовет
Mossovet (Moscow Soviet of People's Deputies) was the USSR's version of a city council and it existed from 1918 until 1991. Today, the Mossovet building at 13 Tverskaia Street across from Tverskaia Square, serves as the office of Moscow's civil administration. Designed in 1782, the red-colored palazzo was the residence of Moscow's governor-general. In the 1940s, the Mossovet building was elevated three stories.
Read More About This Publisher