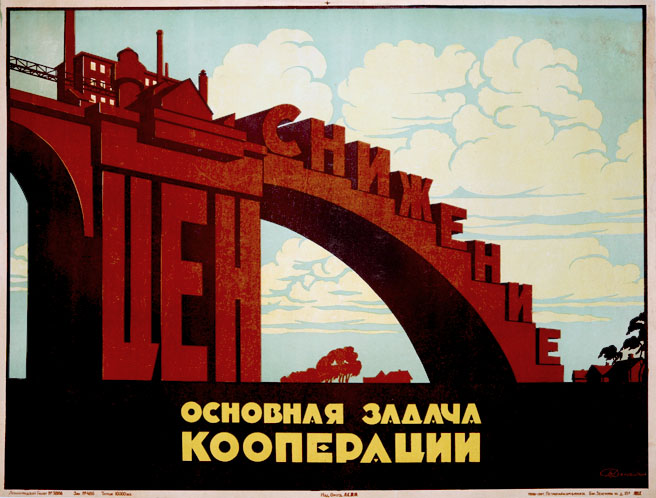 Artist: Danchich, Boris Viktorovich — Данчич, Борис Викторович
As a student, Boris Danchich studied at PAKh (St. Petersburg Academy of Arts) in 1917 and in the 1920s, he graduated from LVHUTEIN (Leningrad Higher Art and Technical Institute). Danchich gained a formidable base in architecture and town planning as a student. He later became Chief Architect of the Leningrad section of the State Design Institute, Grostroiproekt. While he is not known for his work as a graphic designer, he still performed a limited number of creations in that field during his architectural career.
Read More...
Printer: Petroraikombinat Typolithography Workshop, Leningrad —
Petroraikombinat was a state trust of the Leningrad Regional Council of People's Economy (1926 - 1930)
Read More...