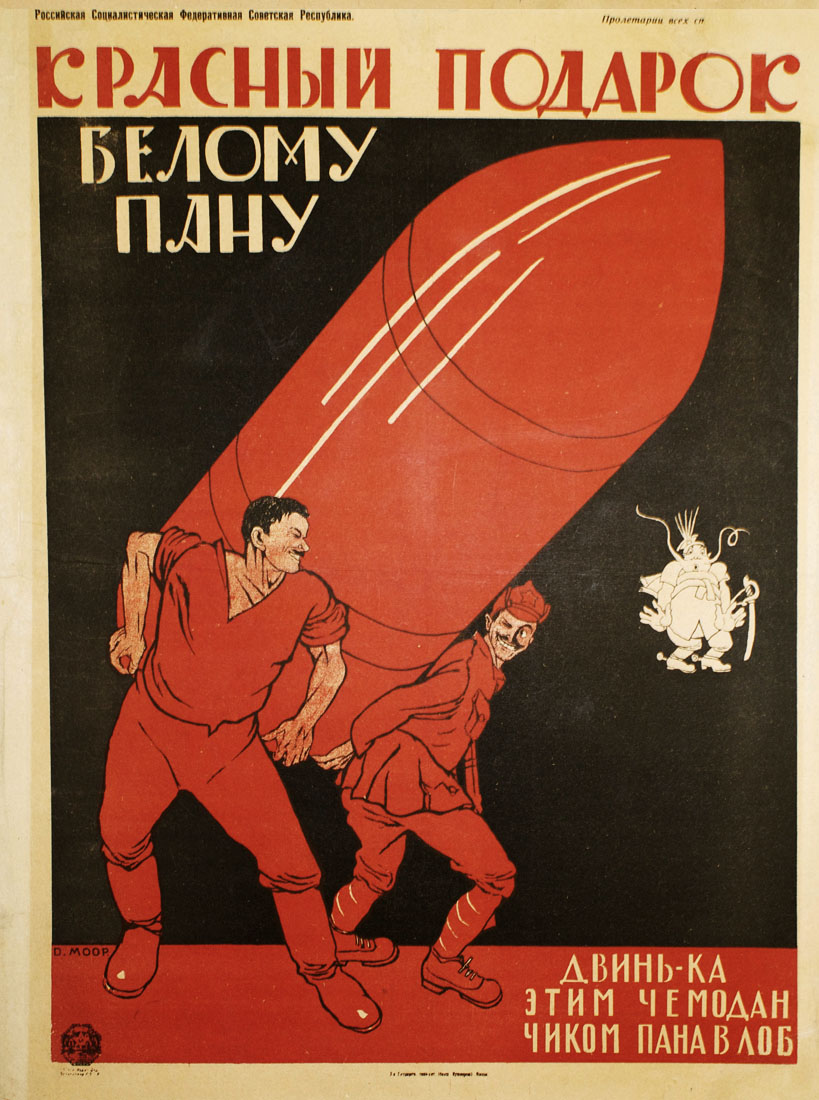 Artista: Moor (Orlov), Dmitrii Stakhievich — Моор (Орлов), Дмитрий Стахиевич
Dmitrii Stakhievich Moor (birth surname Orlov) was born into the family of a mining engineer and did not receive formal artistic education. After moving to Moscow in 1898, and between 1902 and 1906, he actively participated in the city's revolutionary movement, specifically taking part in the failed 1905 Revolution. While working at the Anatolii Mamontov printing shop, he submitted his drawings to periodicals. In 1908, he began to publish his cartoons in satirical journals, namely in Budil'nik [Alarm Clock]. Wh...
Leer más...
Imprenta: 3rd State Typolithography Workshop, Moscow (formerly Kushnerev) — 3-я государственная типо-литография, Москва
Russian entrepreneur Ivan Nikolaievich Kushnerev founded the Kushnerev & Company Printing Shop in 1869 in Moscow. Initially, he opened a small shop "with a dozen workers, one hand press, and a single printing machine." In 1903, Kushnerev acquired Moscow's first Linotype press. As his business grew, he brought-in partners, and when he died in 1896, Kushnerev's printing firm was one of the largest in Imperial Russia. In 1919, Kushnerev & Company was nationalized by the Soviets and co...
Leer más...
Editorial: Publisher illegible —