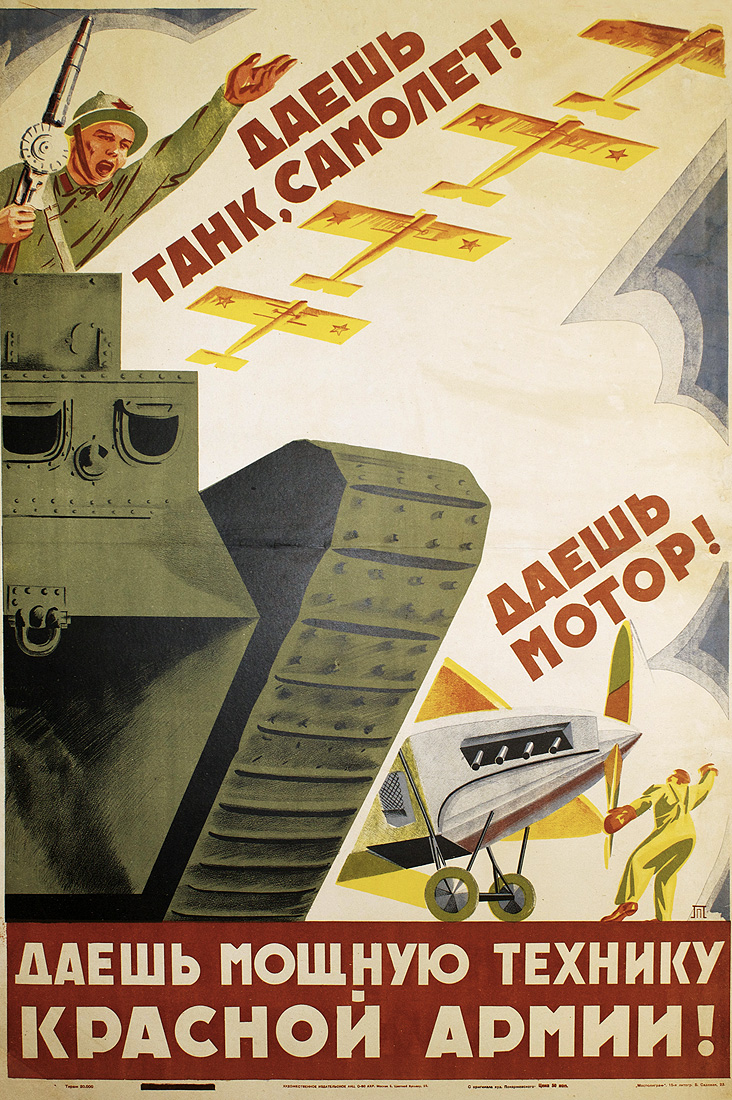 Artista: Pokarzhevsky, Petr Dmitrievich — Покаржевский, Петр Дмитриевич
Imprenta: Mospoligraf (Moscow Polygraphic) 15th Lithography Workshop, Moscow (formerly Mashistov) — 15-я Литография «Мосполиграф», Москва (бывш. Машистова)
The Mospoligraf 15th Lithography Workshop was located at 23 Bol'shaia Sadovaia Street in Moscow. Its history begins with Ivan Mikhailovich Mashistov (1851-1914) the founder and managing director of Mashistov Typolithography Partnership. His firm printed magazines, historical books, and during the First World War, it printed and published patriotic posters. Under the Soviets, Mashistov Lithography was nationalized and it became the 15th Lithographic Workshop. In 1921, when the Soviet Union consolidated its largest and best printing operations into ...
Leer más...
Editorial: A.Kh.R. (Association of Artists of the Revolution) — А.Х.Р (Ассоциация Художников Революции)
The Association of Artists of the Revolution was an artist cooperative from 1928 to 1932. From 1922-1928 it was called the Association of Artists of Revolutionary Russia. During the 1920s, the Association rose to prominence in the Soviet art world. It opened branches throughout the USSR, and it operated its own publishing house in Moscow at 25 Tsvetnoi Boulevard. The Association was abolished in 1932 when the government centralized a majority of independent arts organizations in the USSR.
Leer más...