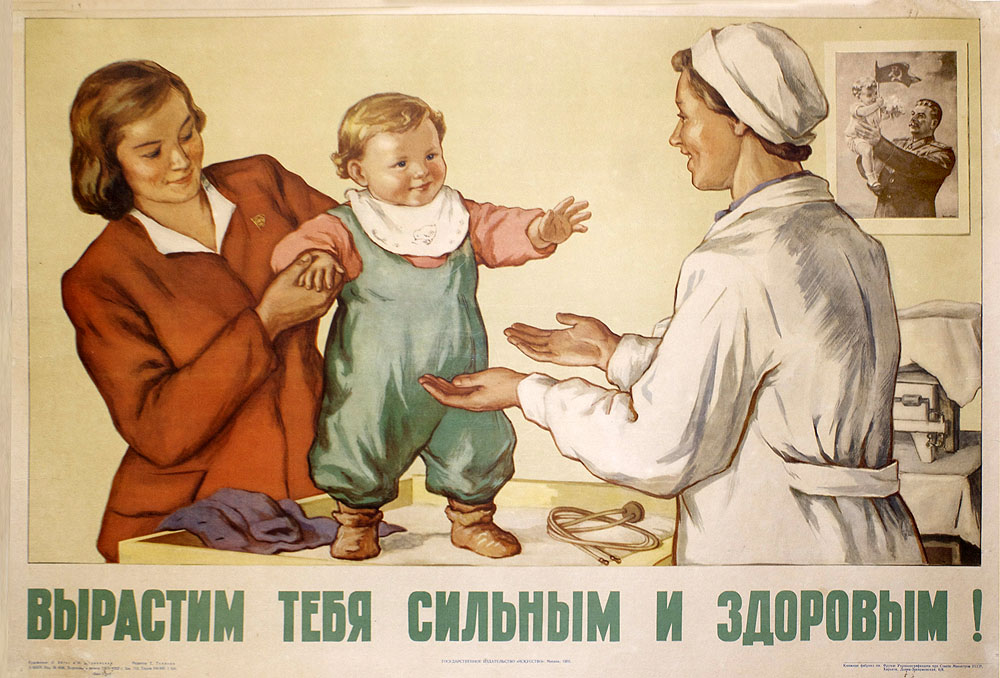 Artista: Eiges, Olga Viacheslavovna — Эйгес, Ольга Вячеславовна
Olga Viacheslavovna Eiges began to exhibit professionally starting in 1927. From 1930 to 1934, she studied at the Moscow State Academic Art College in Memory of 1905, and from 1934–1939, she was a student at the Moscow Institute of Visual Art (a.k.a. Surikov Institute) in their Department of Posters where she studied under Aleksandr Deineka, Lev Bruni, and Vladimir Favorskii. Eiges graduated from the Institute in 1939. As a poster artist, Olga Eiges illustrated for the Institute of He...
Leer más...
Artista: Shervinskaia, Irina Evgen'evna — Шервинская, Ирина Евгеньевна
Imprenta: Book Manufacturing Plant named for Frunze of Ukrpoligrafizdat, Kharkov — Книжная фабрика им. Фрунзе Укрполиграфиздата при Совете Министов УССР, Харьков
The book manufacturing (and printing) plant named for Frunze was located in Kharkov (Ukrainian SSR) at 6, 8 Donets-Zakharzhevskaia Street. It was named in honor of the late Mikhail Vasilyevich Frunze (1885-1925) who served as the People's Commissar for Military and Naval Affairs of the USSR. The plant was under the management of the Ukrainian Directorate for Printing, Publishing and the Book Trade (Ukrpoligrafizdat). Created in May 1949, Ukrpoligrafizdat was formed via the Council of Ministers of the ...
Leer más...
Editorial: Iskusstvo (Art Publishing House), Moscow — Искусство, Москва
Iskusstvo was the Art Publishing House (A.K.A. Visual Arts Publishing) that was created in 1936 from Ogiz-Izogiz (State Art and Literature Publishing House). It disseminated books and journals dealing with graphic design and the fine arts, and it issued numerous posters. Since the Iskusstvo banner was part of the State Printing Works in Leningrad (St. Petersburg) and Moscow, its two main offices were located in those two cities.
Leer más...