Zhukov, Nikolai Nikolaevich
Жуков, Николай Николаевич


Born December 2, 1908 Moscow, Russian Empire; died September 24, 1973, Moscow, USSR

Nikolai Nikolaevich Zhukov was a graphic designer, cartoonist and artist. Zhukov studied primary art education at the Nizhny Novgorod Art and Industrial College. In 1928 he enrolled the A.P. Bogolyubov Saratov Art College and graduated in 1930. After serving in the military he moved back to Moscow around 1932. During the Second World War, he was the artistic director of the Odessa-based "Studio of Military Artists named for Mitrofan Borisovich Grekov". From 1941 to 1945 he worked on the front-line for the newspaper Pravda and worked in the editorial offices of an army newspaper on the Kalinin Front . During the war, Zhukov's illustrations appeared in the army newspaper "To Defeat the Enemy."

After the war, Zhukov worked mainly as a book illustrator. His noted designs were included in the novel "The Story of a Real Man" by Boris Polevoi, published in 1952 and in the "Memoirs of Marx and Engels", published in 1956. In addition to book illustrations, Zhukov designed posters. He was a Corresponding Member of the Academy of Arts of the USSR (1949) and he was bestowed the honor of People's Artist of the USSR (1963). Zhukov twice won the Stalin State Prize, in 1943 and 1951, respectively. He was also awarded the Order of Lenin in 1967. In 1972, Zhukov was awarded the title "Honorary Citizen of the City of Yelets", a city in Lipetsk Oblast, Russia. In 1992, the house-museum of Nikolai Nikolaevich Zhukov was created in Yelets.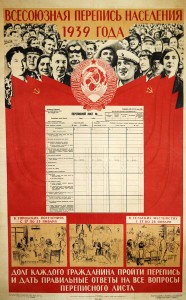 Fuentes y citas
Nikulina, O. R. (1960). Nikolai Nikolaevich Zhukov. Moskva: Sovetskii khudozhnik. (A book about the artist's life)
grekovstudio.ru (Zhukov bio)
cartoonia.ru (Zhukov bio)
tripadvisor.com (house-museum of Zhukov, cited)