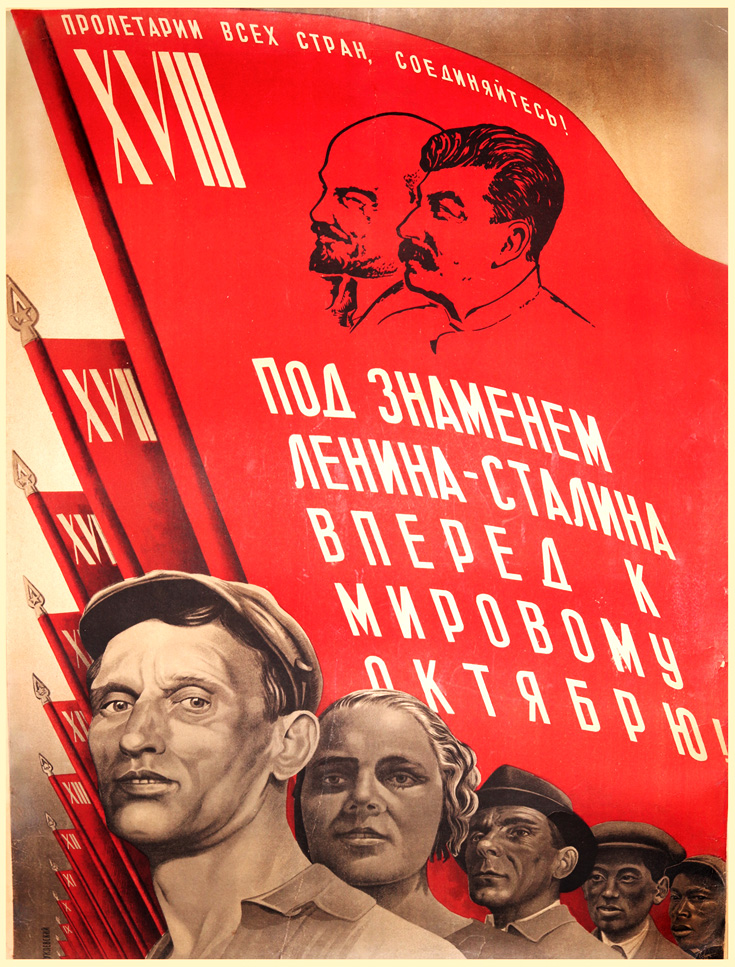 Artista: Ruklevskii, Iakov Timofeevich — Руклевский, Яков Тимофеевич
Throughout his career, Iakov Timofeevich Ruklevskii was noted for his graphic design and for his work on cinema posters. A self-taught artist, Ruklevskii became the head of poster production for Goskino (State Committee for Cinematography of the USSR) and helped pioneer cinema advertising in the USSR. His designs for Goskino tended to emulate the style of the Stenberg brothers (Vladimir and Georgii), the distinguished graphic designers from the 1920s and '30s with whom Ruklevskii co...
Leer más...
Editorial: Ogiz-IzoGiz, Moscow-Leningrad — Огиз-Изогиз, Москва-Ленинград
Ogiz was the Association of the State Book and Magazine Publishers. Its main offices were located in Moscow and in Leningrad. The Sovnarkom of the Russian Socialist Federative Soviet Republic established Ogiz in 1930 to centralize publishing activities under a state monopoly in order to eliminate duplication of printed material, streamline and control publishing production and output, and to create a base for marketing books, training and technical manuals. In 1931, the Central Committee of the USSR ...
Leer más...