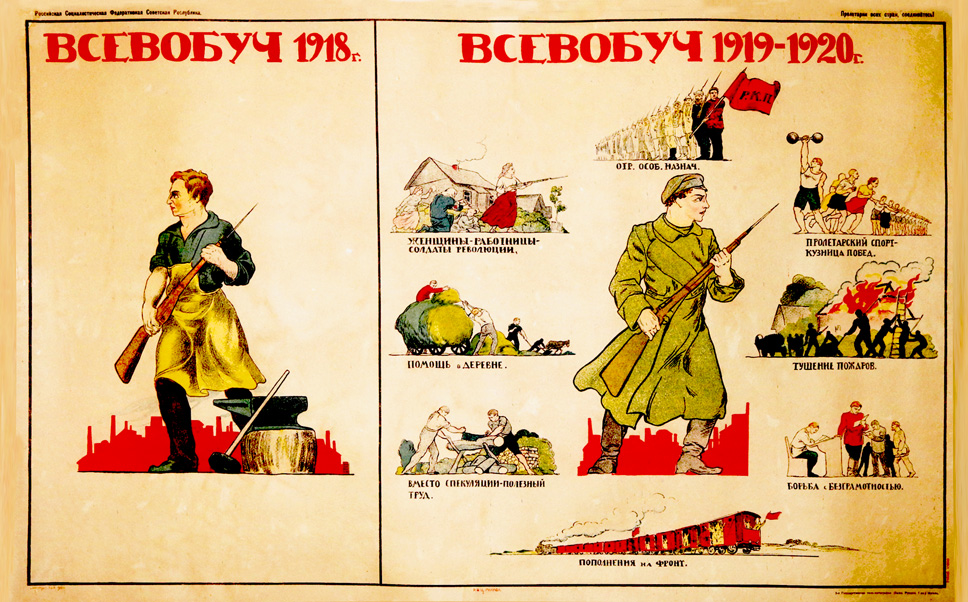 Artista: Artist Unknown — неизвестный художник
The artist's name on the poster is not indicated. By assigning Artist Unknown to a poster it also could mean the artist used a chop mark whereby no signature is seen thus rendering the artist's identity anonymous.
Leer más...
Imprenta: 5th State Typolithography Workshop, Moscow (formerly Russian Partnership) — 5-я государственный типо-литография, (бывш. Русское товарищество)
Located in the Chistye Prudy neighborhood at 14 Myl'nikov Lane (a.k.a. Zhukovskii Street); the 5th State Typolithography Workshop was the Russian Partnership prior to its nationalization. Around 1922 the printer was placed under the Mospoligraf printing trust during a period of consolidation that occurred in the Moscow printing industry. With a staff of over two thousand, Mospoligraf oversaw a myriad of printers under local sections. Subsequently, Mospoligraf was the second-largest printing trust in Moscow outside ...
Leer más...
Editorial: Publisher not indicated —