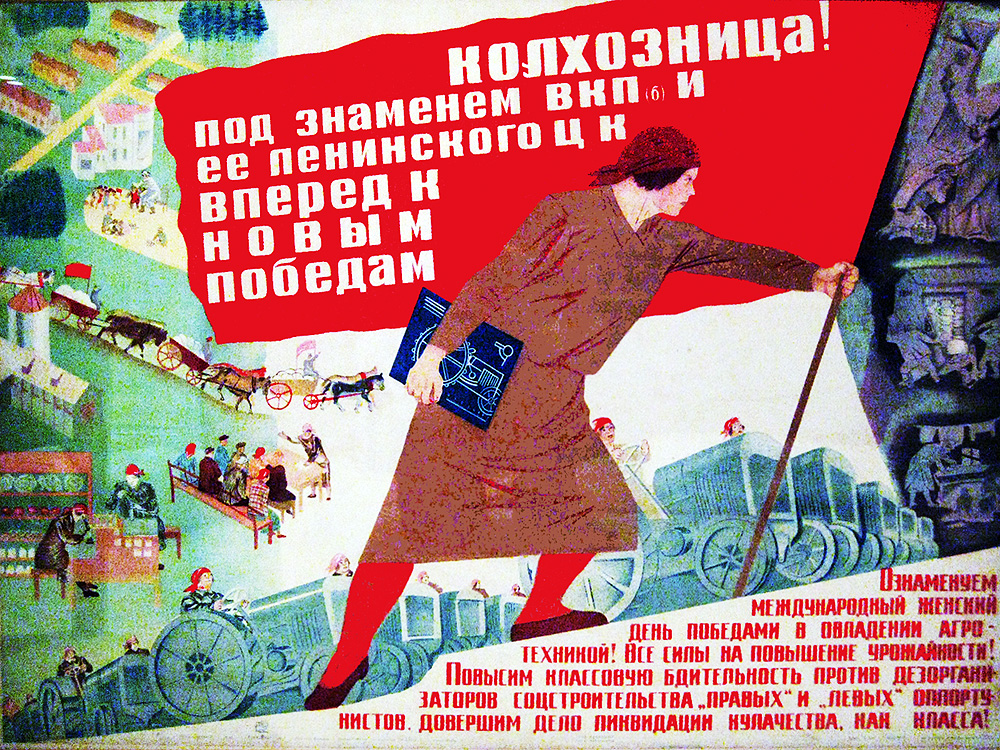 Artista: Prutskii (Prutskikh), Aleksandr Semenovich — Пруцкий (Пруцких) Александр Семенович
Imprenta: Chromolit Lithography Workshop, Leningrad — Литография Хромолит, Ленинград
The Chromolit Lithography Workshop of Leningrad was located at 6 Demidov Lane. It was housed in a complex once used as a transit prison that had been reconstructed into an arts school in 1896. In 1952, Demidov Lane was renamed in honor of Aleksandr Ivanovich Grivtsov, a military participant in the defense of Leningrad during World War II. Chromolit was a worker's cooperative developed for or by members connected to the printing trade.
Leer más...
Editorial: Ogiz-IzoGiz, Moscow-Leningrad — Огиз-Изогиз, Москва-Ленинград
Ogiz was the Association of the State Book and Magazine Publishers. Its main offices were located in Moscow and in Leningrad. The Sovnarkom of the Russian Socialist Federative Soviet Republic established Ogiz in 1930 to centralize publishing activities under a state monopoly in order to eliminate duplication of printed material, streamline and control publishing production and output, and to create a base for marketing books, training and technical manuals. In 1931, the Central Committee of the USSR ...
Leer más...