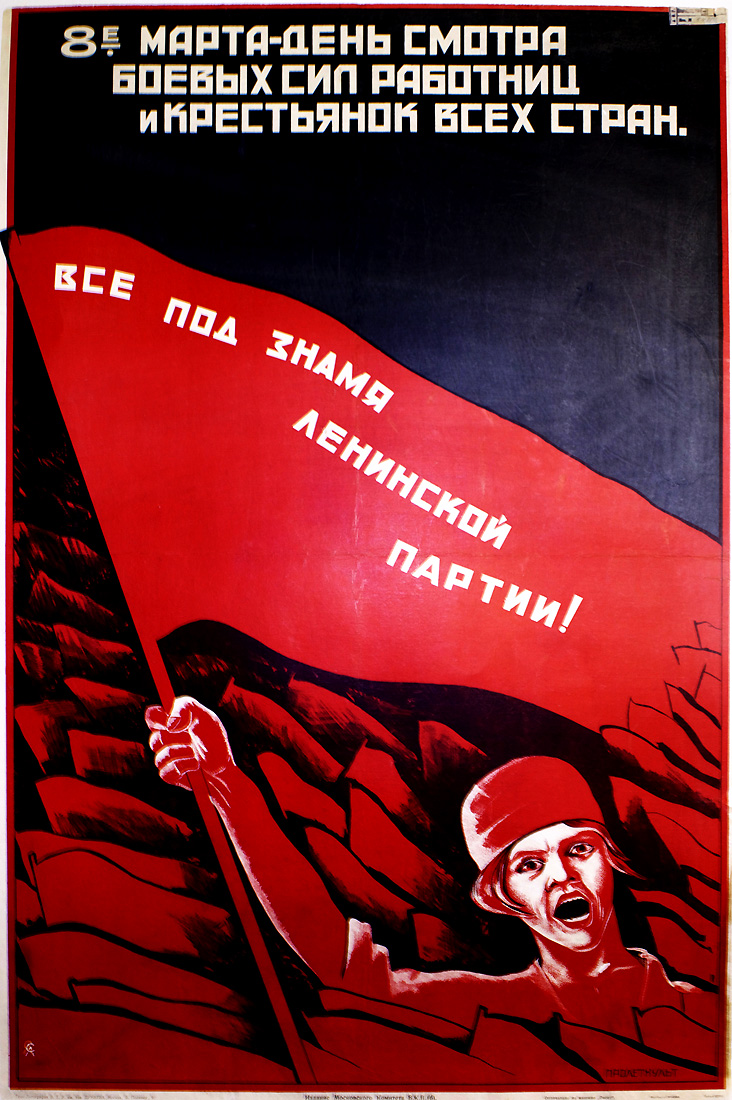 Imprenta: Typolithography Workshop of Geokartprom, V.T.U. (Millitary Topographic Directorate) — Типо-Литография Геокартпрома В.Т.У. (Военно-топографическое управление)
In 1918, the Soviets nationalized the Moscow printing works of brothers Wilhelm Theodor Mehnert and Herman Julius Mehnert. The building housing the works was founded in the 1890s by the printer Julius Kirsten at 9 Bol'shaia Polianka Street (later named Soviet Street). The Soviets placed the printing works under Geokartprom, a government trust formed in 1925 to centralize mapping. Geokartprom operated under the V.T.U. (Military Topographic Directorate) of the Red Army and turned out military maps, military atlases, educational maps, and with less frequency, it printed posters. After the Russian Civil War, the printing works were named after Evlampii Dunaev (1877-1919), assistant chairman of the Nizhny Novgorod city Soviet.
Leer más...
Editorial: M.K.V.K.P. (Moscow Committee of the All-Union Communist Party Bolsheviks) — МКВКП(б)
The Moscow Committee was the main seat of the Communist Party in the Soviet Union and their offices were located at 15 Bolshaia Dmitrovka Street in Moscow. Historically, in 1918 when the Bolsheviks became the ruling party of Russia, they changed their party's name to the All-Russian Communist Party (Bolshevik). In 1925, the Party accorded themselves the title of the All-Union Communist Party. In 1952, they once again changed their title to become the Communist Party of the Soviet Union.
Leer más...