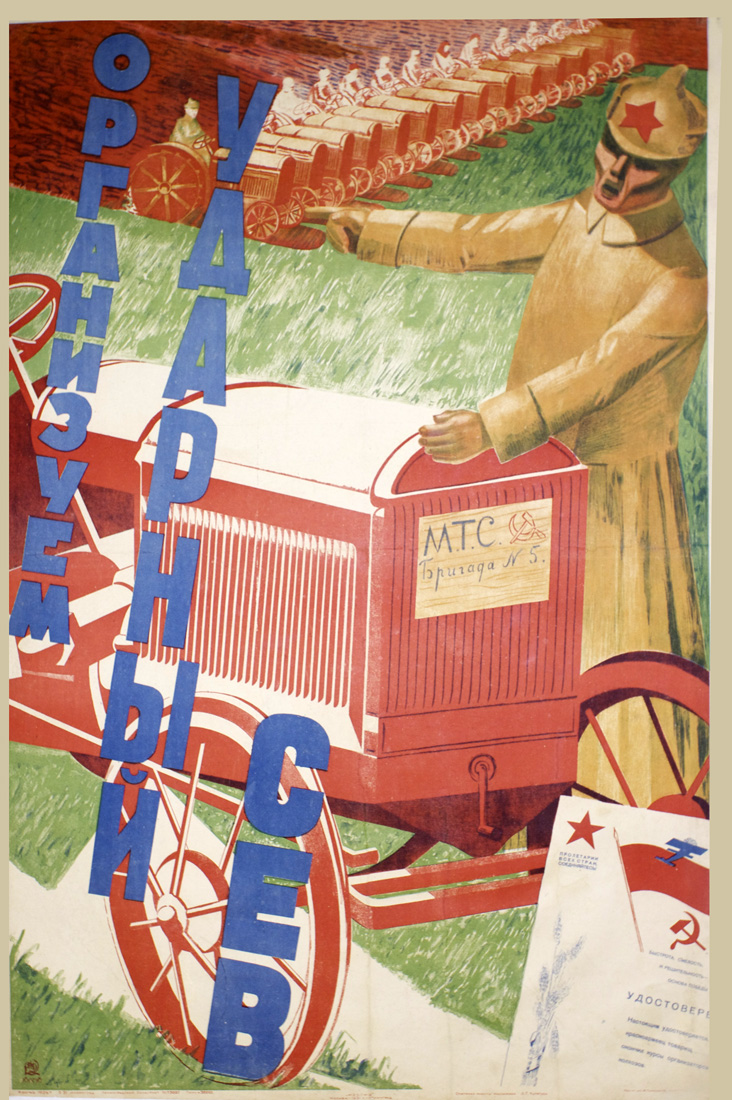 Artista: Chupiatov, Leonid Terent'evich — Чупятов, Леонид Терентьевич
Leonid Chupiatov attended a drawing school affiliated with OPKh (Society for the Encouragement of the Arts) in Saint Petersburg from 1909 to 1910. He began to exhibit works publicly in 1916. After taking lessons in private studios, he attended SVOMAS (Free State Art Studios) of Kuz'ma Petrov-Vodkin, from 1918 to 1919.  From 1921 to 1925, Chupiatov worked in the research department of VKhUTEMAS (Higher Art and Technical Studios) and was a member of various artistic collectives, namely Mir Iskusstva [World of Art] (1916-1918), Zhar-tsvet [Fiery Palette] (1924), Obshchina khudozhnikov [Artist Community] (1925-29) and, Obiedinenie sovremennykh khudozhnikov Ukrainy [Union of Contemporary Artists of Ukraine] (1928). From 1919 to 1933, Chupitov taught at pedagogical institutions in Novgorod, Kiev, and Leningrad. From 1933 to 1941, he worked as a theater artist and consultant for the State Bolshoi Dramatic Theater of Leningrad. Chupiatov died during World War II as a result of the German-led blockade of Leningrad. Some academic sources indicate his death date was in 1942. Chupitov's works are in the collections of the State Russian Museum in Saint Petersburg and in private collections.
Leer más...
Imprenta: Printer not indicated —
Editorial: IzoGiz (State Publishing House of Fine Art) — Изогиз (Государственное издательство изобразительного искусства)
The history of IzoGiz begins with the formation of Ogiz, the Association of the State Book and Magazine Publishers. In 1930, the Sovnarkom of the Russian Socialist Federative Soviet Republic established Ogiz to centralize publishing under a monopoly in order to eliminate duplication of printed material, to streamline and control publishing production and its output, and to create a base for marketing books, training and technical manuals. In 1931, the Central Committee of the USSR ordered certain publications be separated from Ogiz. The separation principally affected technical manuals and propaganda material issued by the publisher. For example, posters, art magazines and artistic books were placed under Izogiz (Izobrazitel'noe iskusstvo), the fine arts section of Ogiz. In 1963, Izogiz was merged with the publishing house, "Soviet Artist" (Sovetskii khudozhnik).
Leer más...