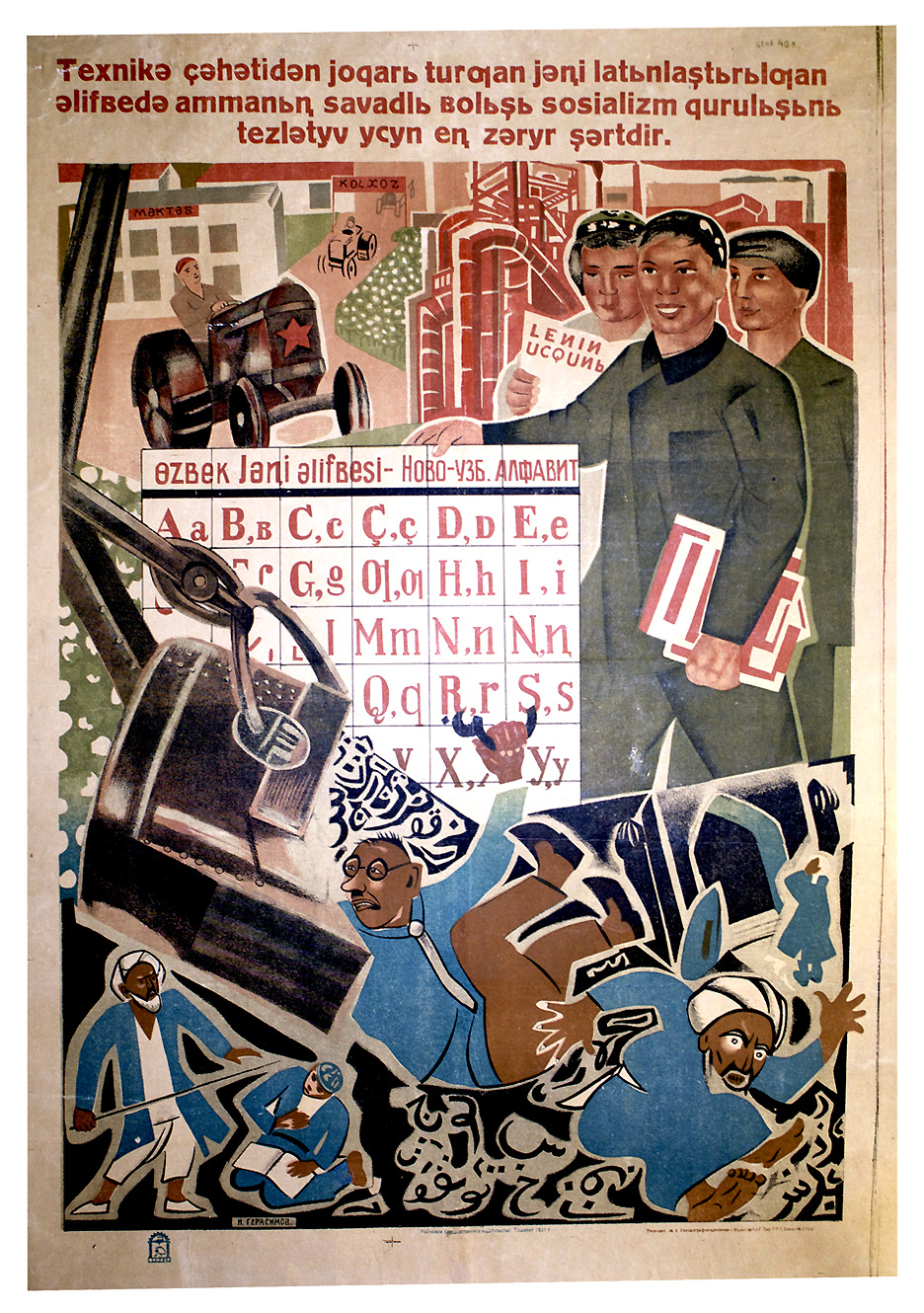 Artista: Gerasimov, Nikolai Mikhailovich — Герасимов, Николай Михайлович
Imprenta: Uzpoligraf Typolithography, Uzbekistan — Типо-Литография Узполиграф треста, Узбекистан
During the early 1930s, the Uzbekistan-based Uzpoligraf printing trust consolidated a bevy of printing shops both large and small operating within the UzbekSSR and it placed them under state control. Uzpoligraf's principal headquarters were located in Tashkent.
Leer más...
Editorial: Oznaşr (Uzbek State Publishing) — Ознаср (Узгосиздат)
Ѳznaşr (Uzbek State Publishing) was a publishing house formed around 1924 in the Uzbek Soviet Socialist Republic. Its main offices were in Samarkand and Tashkent. Prior to the October Revolution of 1917, few printing presses and lithography studios existed in Uzbekistan and the majority of them tended to only serve the Imperial Russian administration. In 1920, the Turkestan State Publishing House (the first publisher in the so-called "Soviet East") started developing operations across Central Asia. Ѳznaşr became one of its branch houses during that early period of Soviet administration in Uzbekistan. Ѳznaşr specialized in socio-economic, social and political literature. In 1964 the house was renamed Uzbekistan Publishing House. Ѳznaşr is also recognized as Uzdavnashr and as Uzgosizdat in Russian language.
Leer más...